1 Introduction
This Agreement is a legal document which sets out your rights and obligations, and those of Bertiesoft Limited, a company registered in England under registration no. 3254806 ("Bertiesoft", "we" or "us"), in relation to this site ("quipit.io") and the Services offered by Bertiesoft Limited, trading as Quipit, through it. The Services and features offered by Quipit, through Quipit.io and domain varients thereof will from hereon be termed the "Service". People who register for the Service through the act of an online "sign-up" procedure will have an account created and a profile assigned, which from hereon will be referred to as a user "Account". You must take the time to read and understand it, before registering for the Service. By registering, you accept that you are entering into a contract with us on the terms of this Agreement. You should be aware that this Agreement may change from time to time in accordance with Clause 23 below.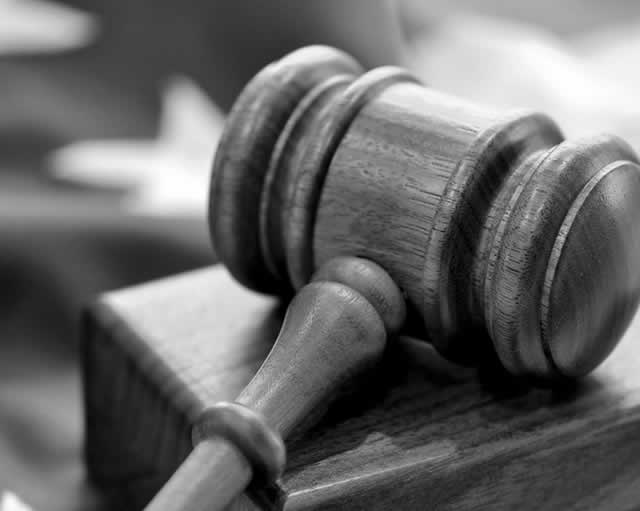 2 The Service
People who register for an account must be at least 13 years of age. Registrants younger than 16 years of age will be classed as 'Minors' in the context of the service and will have a reduced service feature set. The service feature set reduction for Minors will include their registered name being displayed as "Undisclosed", non-inclusion of their account in public name searches and no access to the one to one messaging facility. Further amendments to service reductions for Minors may be implemented as deemed suitable by Bertiesoft. The full service feature set will automatically become available to the account holder once their age exceeds the Minor status. Notification of changes for an account Minor status will be make through automatic email.
We are not an internet Service provider. In order to use the Service, you must have internet access and all the software, knowledge and permissions required for email and internet browser or similar dedicated application usage. To contribute to the Service you must have prior permission to upload any information.
3 Undertaking a Registration
If you decide to register with the Service, we will make the registered account available to you promptly. The account will remain in effect for a variable period, as stated in the registration process. All registrations require an activation within 14 days of registering for the account to become fully operational. Until said activation is completed, the registered account will be restricted. Failure to complete activation within 14 days may result in the account being suspended or cancelled. Notification of the account activation requrements will be communicated to the registrant's email address upon initial registration.
4 Registration
You undertake to register with the Service using accurate and current information. As part of the registration process, you will receive a verification email, the purpose of which is to take reasonable steps to ensure that the email address you have nominated during registration is controlled by you. The verification email contains confirmation of your registration. The email also contains instructions for completing activation.
Web Cookies are used as part of the Service to track individual account login sessions. The information is stored locally on the browser or application device. It is acknowledged and accepted by you that the act of registration with the Service denotes your agreement to the use of said cookies as part of the Service.
5 Privacy
Given the global nature of the Internet, any information on the Service (including any which contain personal information) is, of course, accessible to internet users globally. Bertiesoft accept no liability and will not be accountable for any loss or damage whatsoever by the use of the Service or data held within the Service or any account. Any data you provide to Bertiesoft or such Services offered by Bertiesoft may be used by Bertiesoft for the maintenance & promotion of the Service and will not knowingly be distributed to any third party.
6 Bertiesoft's Role
You, whether you are a registrant or a visitor of the Service, acknowledge that Bertiesoft is not and cannot be responsible for the behaviour of registrants. We provide a venue where the registrants can manage their own account, and viewed as an account directly or indirectly (via third party Service or otherwise). Accounts may be screened periodically for inappropriate or offensive material. We reserve the right to remove any potentially offensive material found on any account without notice and reserve the right to disable or remove any account thereof found to be in breach of the Terms and Conditions, without notice.
7 Additional offerings
Bertiesoft and Bertiesoft Services trading as Quipit may offer new or additional offerings through the Service from time to time. Your use of such offerings may be subject to additional terms and conditions, or rules of use, which you must comply with. Provided that those terms or rules are notified to you on the Service in an appropriate manner (as determined by Bertiesoft at its reasonable discretion), any failure by you to comply with a material provision of the terms or rules governing those offerings will amount to a breach of this Agreement.
8 Operation of Service
Bertiesoft reserves the right to withdraw or modify one or more aspects of the Service, or the entirety of it, where we have legal, commercial or technical reasons to do so. There may also be times when the Service becomes inaccessible as a result of technical difficulties experienced by Bertiesoft or third party Service providers; we will, however, use reasonable skill and care to overcome these difficulties where they are within our control. For security or other reasons, we may require you to change password or other information which facilitates access to the Service. Bertiesoft will not be held liable for any or all data loss of an account thereof in any circumstance.
9 Misuse of the Service
We reserve the right (a) to suspend or terminate any access to an account, or parts of it, and/or (b) to edit, or require the Service registrant to edit material posted on the registered account, if the relevant registrant or material appears to us to be in breach of any provision of this Agreement. Any registrant whose access has been suspended or terminated must not re-register for, or re-access, the Service without our prior consent. You are responsible for everything which is done on or through the Service while your account login is logged on to the Service, or through your email address(es).
In situations where any breach of this agreement constitutes a breach of judicial law, directives may be upheld which, under extreme situations, may include the identification of individual account information upon legal request.
10 Fees
The Service is offered as a free to use Service for single and team accounts in their standard sign-up framework, adopting the non-chargeable pricing model. Value added Services including, but not restricted to, promotional and advertising facilities, will be subject to a chargeable pricing model. We reserve the right to amend, modify, delete, extend pricing models offered. Any variations in pricing models will apply to all registrations henceforth. Any change to pricing models affecting existing accounts will be communicated through the Service website or registrant's registered email address as approporiate.
Fees for usage-based pricing models, including but not restricted to pay-per-view (PPV) and pay-per-click (PPC), where applicable, will commence from successful activation and will be liable for payment at regular intervals thereafter in accordace with the pricing model definition - typically, payment will be due within one month of activation, and monthly thereafter.
Fees for subscription based pricing models, where applicable, will commence from successful activation and will be liable for payment immediately and at regular intervals if required to do so by the pricing model.
All payment instructions where applicable will be communicated to the account registrant by email using the registered email address. Email reminders will be sent advising when payment is due. It is the responsibility of the registrant to maintain their registered email address and acknowledge and readily accept that Bertiesoft cannot take responsibility for the delivery of emails to the registrant's email address. Suitable notification and advisory information will also be posted within the registrant's account space within the Service.
Should Bertiesoft not receive the correct due payments within the alotted time, we reserve the right to suspend an account until payments are settled. If no due payment is received within an extended period defined by Bertiesoft, we reserve the right to delete said account with the loss of all data.
11 Advertising
We reserve the right to include advertisements into the Service as viewed by users. Such advertisements will be clearly marked as being "sponsored" content. Advertisements managed through the service as campaigns may be target audience or context based, without disclosure of individual account locations or information not made publically available through an account profile.
Any chargeable value added service offering, subject to the feature availability, to not include advertisements for any given account will apply to the viewing of that account only. Any such feature to not show advertisements will not apply to the viewing of regional accounts or non-account specific views.
12 Prohibitions
You are responsible for ensuring that no material you post, or which is posted through a machine on which you access the Service, nor any activity or communication you make in connection with any Service, will be capable of (a) infringing the intellectual property or other rights of any person or entity, (b) breaching any applicable law, whether criminal, tortious or otherwise, or (c) appearing to be offensive, threatening, obscene, pornographic, false, unreliable or misleading.
13 Alerting Bertiesoft
If you see anything on any account through the Service which appears to infringe this Agreement, then please contact us via email (abuse@quipit.io) to inform us of it.
14 Withdrawal of material and Termination of Registration
Each registrant acknowledges that we are entitled to withdraw any material on an account which appears whether based on information received from registrants or others, or our own determination to be capable of breaching any part of this agreement, or to bring the Service into disrepute. However, each registrant acknowledges that we do not actively monitor all material which appears on an account, and that we are reliant upon you and all users to notify us of anything you see here which appears likely to breach this Agreement, using the notification techniques which are made available through the Service.
15 Disclaimer and Release
Bertiesoft has no control over or responsibility for the truth or accuracy of any material available on the Service through accounts, whether provided by registrants or others:
If any third party sites are linked to or from the Service, this does not mean that we endorse or have any responsibility for the site in question or anything which appears on it.
Even though registrants are prohibited from doing so, people may provide information, or otherwise behave, in a way that is unreliable, misleading or even illegal.
Accordingly, to the extent that the law permits, you release Bertiesoft, its directors, contractors and employees from all liability arising out of or in connection with the Service and the material included here by registrants and other third parties.
16 Intellectural Property
You acknowledge that all copyright, trade marks, and other intellectual property rights in and relating to the Service are owned by Bertiesoft. This does not include material submitted by registrants to their account. It is easy to copy material which appears on web-sites, but this does not mean it is legal. Therefore, no-one may copy, distribute, show in public or create any derivative work from the Service, or any of the material which is found on the Service unless properly licensed to do so by us.
By submitting any material to the Service, you:
are representing that you are fully entitled to do so;
authorise us to adapt the relevant material where necessary in the preparation for inclusion into your account.
17 Excluded loss
We will not be liable to you or any third party for any indirect or consequential loss or damage, or for any loss of data, profit, revenue or business, howsoever caused (whether arising out of any negligence or breach of this Agreement or otherwise). Bertiesoft will also not be liable for any failure to perform of its obligations under this Agreement caused by matters beyond its reasonable control.
18 Maximum Liabilities
Without limiting the preceding Clause, during any period of twelve months, the aggregate liability of Bertiesoft under this Agreement (whether arising in negligence or otherwise) will not under any circumstances exceed the greater of (a) 1 GBP, or (b) an amount equal to the sums paid by you to us in advance of an account by way of subscription fees or other such chargeable Service during the relevant period as defined by the pricing model, regardless of the cause or form of action.
19 Non-excluded Liabilities
Nothing in this Agreement limits Bertiesoft's liability for death or personal injury resulting from our negligence, or any other liability which may not by law be excluded. Any statutory rights you may have as a consumer remain unaffected.
20 Restricted Access
Where offered, the Service may provide a password protected, public access lock to an account to restrict public viewing. Bertiesoft offers the facility as a deterrent for public account access and accepts no responsibility for any breach or other means of gaining access to restricted areas of accounts.
21 Indemnity
You agree to indemnify us against all liabilities, claims and expenses that may arise from any breach of this Agreement by you or through a machine on which you access the Service.
22 Assignment
We reserve the right to assign this Agreement, and to assign or subcontract any or all of our rights and obligations under this Agreement. You may not without the written consent of Bertiesoft assign or dispose of this Agreement.
23 Entire Agreement
This Agreement includes our privacy policy. Together they contain the whole of the agreement between us and you concerning the Service and they replace all earlier agreements and understandings with you, except for any fraud or fraudulent representation by either of us. A person who is not a party to this Agreement has no right under the Contracts (Rights of Third Parties) Act 1999 to rely upon or enforce any term of this Agreement.
24 Changes to this Agreement
Bertiesoft reserves the right to change this agreement from time to time, and make available the new version through the Service. When we do so, we will notify you of the fact that there are changed terms, and the new version of these terms and conditions will take effect, and will govern all Services and your relationship with Bertiesoft:
commencing four weeks after the date of posting (or such later date as Bertiesoft indicates in the relevant posting), if any of the changes is to an operative provision of this Agreement which is capable of adversely affecting you; if you do not wish to be governed by the new version of the Agreement, you may notify us on or before the date when the new version of the Agreement is to take effect, and from that date you must cease to use the Service; or
immediately upon the date of posting (or such later date as Bertiesoft indicates in the relevant posting), if the changes are not to operative provisions, or not capable of adversely affecting you - examples of which would include, without limitation, changes to one or more of Bertiesoft's addresses or email addresses referred to in this Agreement.
25 Severability
In the event that any term of this Agreement is held to be invalid or unenforceable by judicial decree or decision, the remainder of this Agreement shall remain valid and enforceable.
26 Law
This Agreement shall be governed by and construed in accordance with the laws of England and Wales .
27 Keeping this Agreement
We do not separately file the individual Agreements entered into by registrants when they register. Please make a durable copy of this Agreement by printing and/or saving a downloaded copy on your own computer.
28 Contact
You can contact us by email; info@quipit.io and info@bertiesoft.com